Cannabis social club in Barcelona for recreational smokers
Cannabis social club in Barcelona for recreational smokers
Get to Know Our Barcelona Cannabis Social Club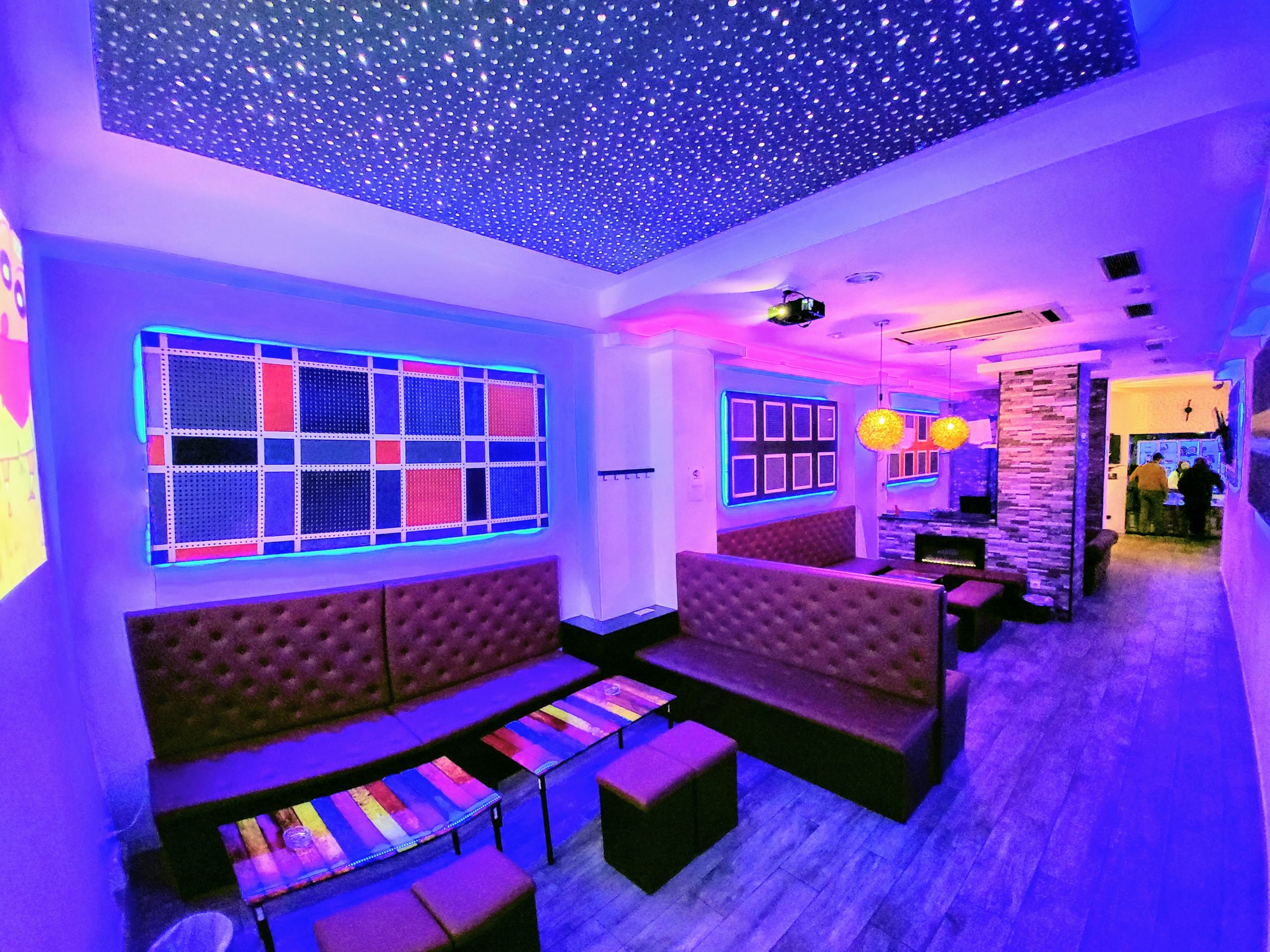 Good vibes only
Chill music, dimmed lights, and comfy
couches. Top it up with a variety of snacks
& drinks.
Fun Activities
Enjoy live sporting events, watch movies,
or test your gaming skills on our
PlayStation.
Cannabis education
Our experienced staff will guide you to
have a fun and legal cannabis experience.
FAQ
If you have any other questions, you can ask them in person.
Is Cannabis Legal in Barcelona?
Catalonia has legalized the cultivation, consumption, and distribution of cannabis exclusively for members of designated cannabis clubs. However, it remains entirely illegal outside of their premises.
How do Cannabis Clubs in Barcelona work?
Cannabis Social Clubs are made of communities with shared values around Cannabis, who pay annual subscriptions to maintain their interest. However, heavy legal regulation has reduced promotion activities to the first rule of Fight Club. 
In the eyes of the law, cannabis clubs should be exclusive communities, that don't accept every application. Many clubs have gotten in trouble for explicitly promoting cannabis consumption or promoting their memberships too overtly.
Who is eligible to become a Cannabis Social Club member in Barcelona?
In theory, everyone above the age of 18, who presents a valid ID and his presence is made welcome by the club. Other clubs can be pickier with their members and have set the minimum age to 21. 
Can tourists become members of Cannabis Clubs in Barcelona?
Yes, as long as they show valid ID and receive an invitation from a member of the club, or they know the club endorses their presence in any other way, such as an email invitation.
Do you offer short-term memberships?
No. Clubs that have done so in the past have been closed and charged with breaking the law.
What documents do I need to bring in order to be eligible for membership in the cannabis club?
Simply bring a valid ID and any proof that your presence is welcomed at the club, such as an email invitation to visit.
Do I have to know a member of the club personally to get invited?
Friends are the best way to get acquainted. But don't worry if you don't know anyone. Just fill out the email form on our website for instructions. 
How can I get an invitation to your Weed Club?
Send us an inquiry over our email form and you will receive an immediate answer.
How much do Cannabis Club memberships costs on average?
In Barcelona, most places charge between 20 and 50 euros for an annual subscription.
Can I just show up at the doorbell of the Weed Club?
Officially, that is highly frowned upon and would be against the Catalan Cannabis regulations. You should contact us through our email form first, to make sure your presence is welcome first. It only takes a minute.
Can I bring friends if I am a member of the Cannabis Social Club?
No. Only members are admitted to the lounge area.
Can I take cannabis outside of the Coffee Shop?
No. That would be against the law.
Open 7 day per week
10:00 – 23:00